Synopsis
Florence meets Pierre at the Foire du Trône. They swear eternal love and leave for Cassis under the southern sun. However, the young girl has a heavy past as a kept woman. Her protector, Dominique, was kind enough to step aside. But Pierre, by his intransigence, is ready to spoil everything. However, Florence's gentleness and love for him will succeed in appeasing his anger.
In Paris, during the inter-war period, Florence is a young, free and casual film actress. She allows herself to be maintained without loving him by Dominique, the son of a rich industrialist from Lyon. But when Florence learns that Dominique has financed all the films in which she has had a role, she categorically refuses to marry him. Every night, Florence prays to the stars, hoping to find the love that will change the course of her life. And one day, her path crosses that of Pierre, a disenchanted music composer. Together, the lovers flee the capital to live out their love lives, hidden in the Hotel des Calanques in the South of France.
Driven to destroy his work in order to resist the Nazi takeover of culture and media during the Occupation, "La Prière aux étoiles" (Prayer to the Stars), which should have been Marcel Pagnol's second major trilogy, never saw the light of day.
"La Prière aux étoiles" has been adapted into a comic book in two volumes, respectively published in 2021 and 2022 in the collection Grand Angle of Bamboo editions. The scenario is written by Serge Scotto and Eric Stoffel, and the drawings are created by Holgado and Marko.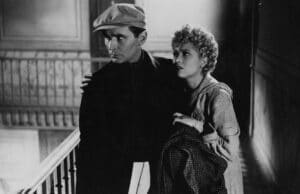 Extrait
« FLORENCE
Stars, I'm just a lost girl, since I don't love the one who feeds me and I accept his food, and his word and his presence. He has given me a thousand gifts, but from this man who adores me, each gift is a slap. Stars, give me the one from whom every slap would be a gift. Whether he is big or small, whether he is young or old, whether he is rich or poor, tell him that I am waiting for him. And you know that I will be what it takes.
If he is sick, I will heal him; if he is weak, I will feed him; if he is dirty, I will wash him. If he is learned, I will read all the books; if he is a sailor, I will know how to wait for him and if he is a king, I will be a queen: for I am like water on which nothing bends, the spring without an image that awaits its reflection. And I do not ask you to be adored.
Stars, make that I love him, give him only the patience to support my great love: because the only and noble wealth it is not the love that one inspires, it is the one that one has in the heart.
But tell him that he comes quickly, because I have no more courage, that the desire to love suffocates me and that the nights of my twenty years are so black of its absence. He didn't come today. Take him the message tonight, and make him come tomorrow.
This is my prayer to the stars. They did not answer me. And you, I blame you for all the love you have for me. At least you know the pain of loving. I don't know…
DOMINIQUE
At times, you hate me, Florence…
FLORENCE
Maybe.
DOMINIQUE
At times you hate me, I know it… Sometimes, about nothing, you have frightened me… You who are basically so good and so sweet, I have seen sometimes in your eye a look of wild beast…
FLORENCE (Elle est très calme maintenant)
I knew a farmer who had raised a little fox. He had fed it with a bottle, with kindness, with tenderness… and then, this fox never left him, and it even slept on his bed. One day he wanted to take another one and he set a trap. It was a big trap with strong jaws and sharp teeth that went into each other…
He knew well how to set it and one evening he caught a beautiful fox, a long and red fox that was gnawing on his thigh to free itself. When he saw from afar that she was taken, he was very proud of his skill and came running. He knew she was hurt, but she was lying on her wound and you couldn't see the blood.
She lay still and silent, and all full of her hurt.
He came up to her, that fool, and bent down to put a collar on her. She bit him in the throat, he bled all night.
In the morning he died on her, but she was dead under him.
You see, when you set traps, you only catch ferocious beasts.
DOMINIQUE
But then, how should one proceed, if one loves a fierce beast with love?
FLORENCE
There are no ferocious beasts: it is the traps that make them."
Technical data
Distribution
Bonus
You will also like: